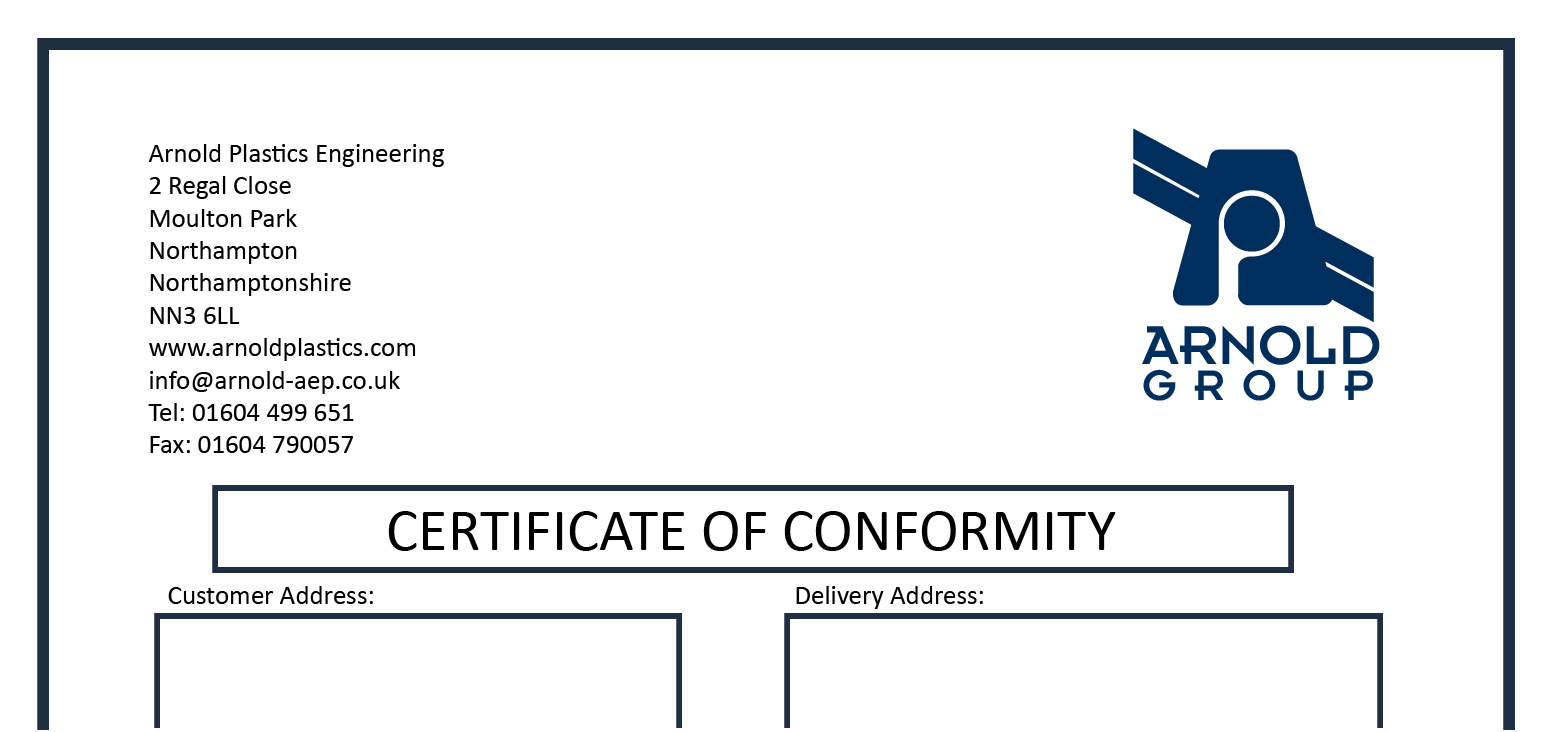 As part of our supply process we can supply internally generated Certificates of Conformity fully supported in traceability by MieTrac ERP software to materials and parts manufactured.If required in support of material traceability a manufacturer's Certificate of Material Conformity can also be included.
Contact our Production Department by email: production@arnold-aep.co.uk or telephone 01604 499 651 if certification is required.
It is important to register before placing an order.